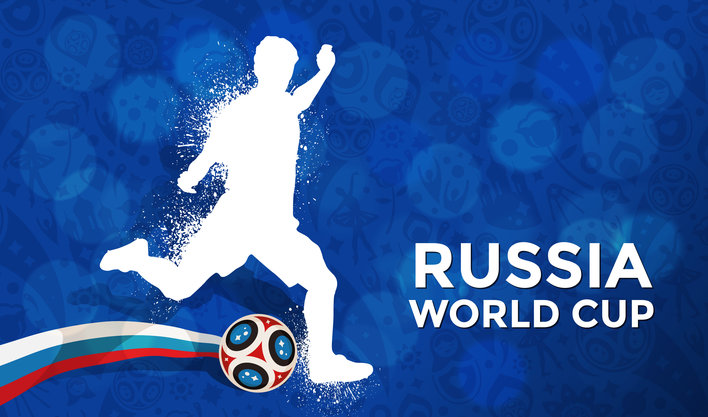 The World Cup has been an extraordinary experience as a lot of outcomes of the matches so far have been shocking to lovers of football all around the globe. But for followers of Anita Nigam, this won't be surprising as her predictions for the ongoing world cup has been spot on leaving people to ask what next is in store and what to expect as this glorious competition evolves.
        Dr. Anita Nigam is highly renowned and respected in the field of Sports Astrology, as a Vedic Astrologer her work has helped in predicting outcomes of numerous sports perfectly and the end up being true. She has been a major player in this part of Astrology since 1990 cutting a figure role in the prediction of sports such as Cricket, Soccer, Hockey, Rugby and Lawn Tennis. Being among the first people to embrace the internet during the dotcom bubble, she has been able to reach a large number of people with her predictions, changing numerous lives positively. Widely known for her 1994 World Cup predictions of Bulgaria stunning the Germans and Brazil winning the tournament she has been able to carve her name in the soccer prediction niche.
Click to Read Complete World Cup Football Predictions Here
               Over the years she has been spot on in her predictions for Football Predictions and Cricket Predictions at about the range of 70-100% correct putting her ahead of Octopus Paul and others. Recently for the ongoing 2018 World Cup, she offered her revelations for the event which shocked a lot of people as her prediction was sort of a shocker and was against widely perceived favorites. Some of her predictions included the absence of star performance from star players, and this was proved true by Lionel Messi inability to perform at top level for his country, just as he performs for club.
         England's performance at the World Cup was revealed to be at an optimum according to her, and so far the English team has been performing at a level never before seen in World Football even to the extent that their captain and striker Harry Kane is topping the charts for goals at the moment. Her perfect prediction for the outcomes of Asian countries has so far been true as Japan and South Korea has had a good run at the tournament and has constantly proved to be a threat to other nations. According to Dr. Nigam this year's world cup would be full of surprises and that has been shown by Germany's loss to Mexico, Senegal's win over Colombia and even Argentina's loss to Croatia. Till now over 70% of her predictions were correct with stunner predictions like Brazil vs Costa Rica's match and Germany vs Sweden match.
        For More on the 2018 World Cup predictions from Dr. Anita Nigam, her website anitauniverse.com is ripe with correct World Cup predictions and is also designed with sections to suit each type of prediction needed by users.
About Dr. Anita Nigam
Dr. Anita Nigam is a multiple award-winning Vedic astrologer from India. With over 27 years of experience in the field of Numero-Astrology, she has had an impact by making many accurate predictions on life, relationships, career, progeny, education, business, national and international events, natural calamities, wars, Bollywood and Hollywood personalities, political personalities, predicted uncounted correct sports predictions which has enriched the lifestyles of millions of individual across the globe through her astrological guidance. As a specialist in her field, she is also associated with quite a few astrology portals as well. She has been featured in numerous national and international televisions, newspapers, online newspaper, blogs, radio for various predictions and astrology talk shows, proving her worth as the best.     
Media Contact
Company Name: Anita Universe
Contact Person: Dr. Anita Nigam
Email: anita@anitauniverse.com
Phone: +91-9582428075
City: Palava City, Thane
State: Maharasthra – 421204
Country: India
Website: http://anitauniverse.com